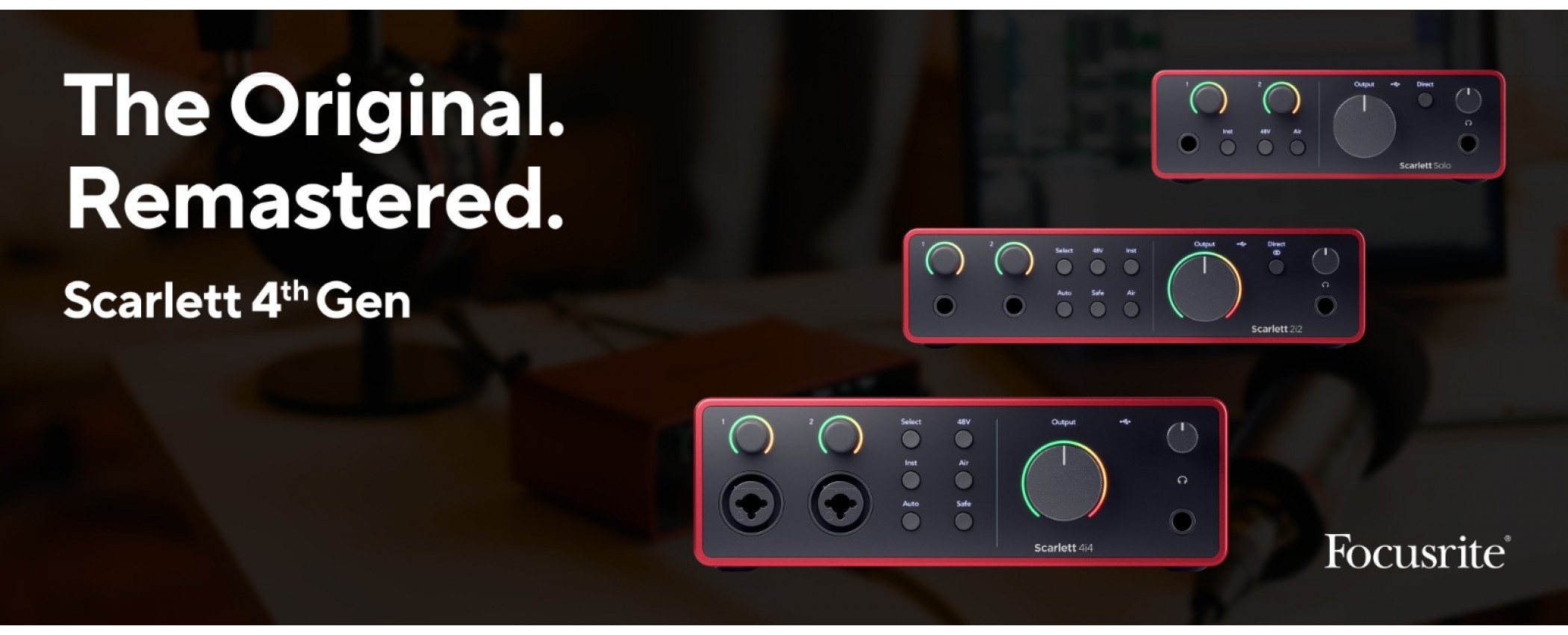 An audio equipment manufacturer based in England. Popular for making microphone preamps, consoles, analogue EQs, channel strips, and digital audio processing hardware and software.

Focusrite recently released the 4th Generation of their Scarlett series which has helped make more records than any other interface in history. Along with the most popular Scarlett interfaces Focusrite also has the Clarett range featuring more I/Os and fantastic mic pres, known for performing better than interfaces twice the price or more giving accurate representation of the original performance.

Since 1985, Focusrite has been a name synonymous with no-compromise mic pres following the creation of the ISA (Input Signal Amplifier).

Explore the range of industry standard recording gear below.


Incredibly reliable, Focusrite hardware won't let you down. If, however, you come across a problem you can rely on Focusrite's 3 year warranty if any product needs repairing due to a manufacturing fault.
To help you get started. Focusrite is always working with innovative and prestigious plug-in manufactures to bring you free trials, offers, tutorials and much more!