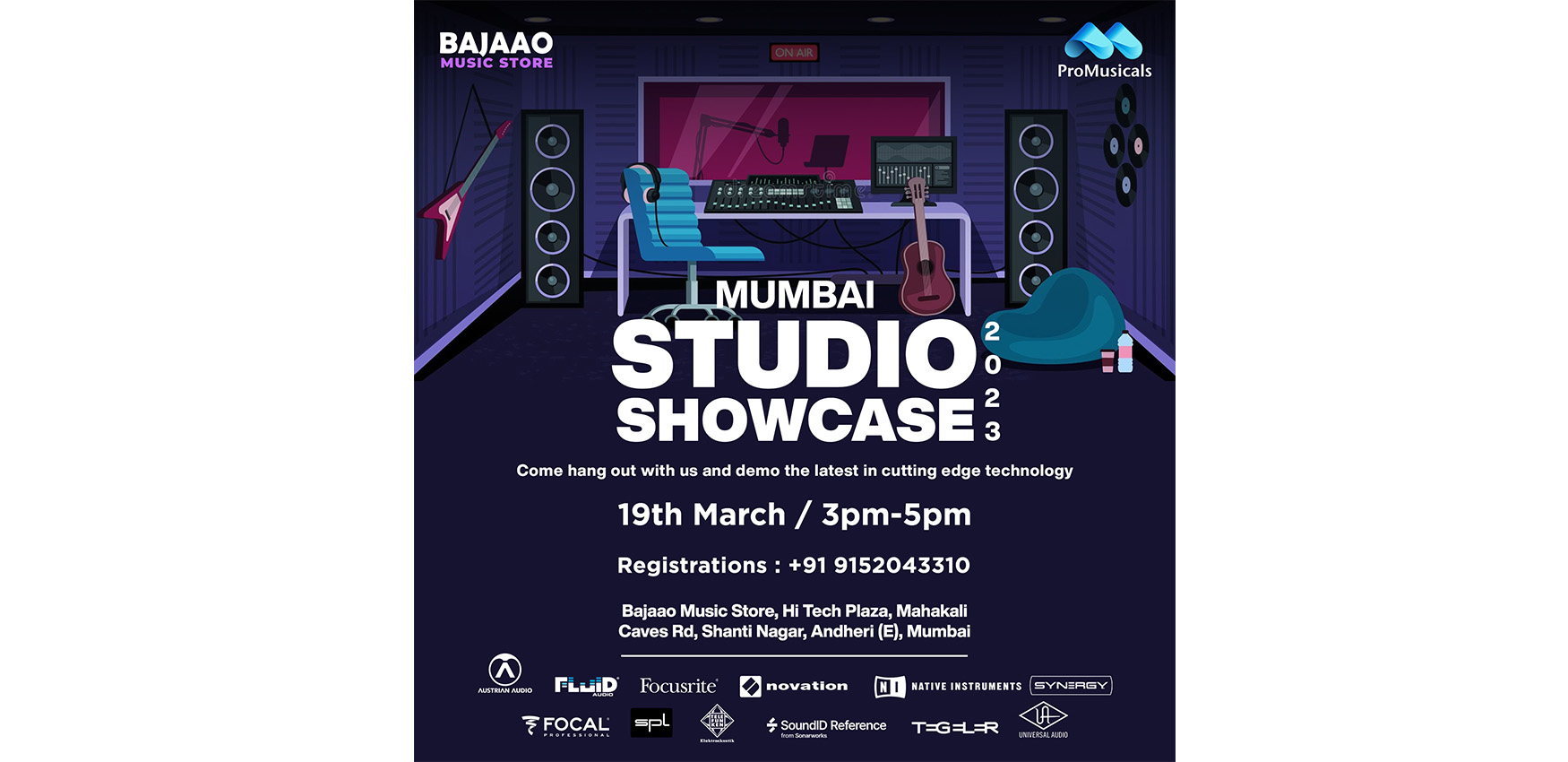 Bajaao Studio Showcase 2023 Mumbai
Producers & Studio Owners in Mumbai !

Get ready to come and experience some brand-new music gear from our line and demo the latest cutting-edge technologies in the music production business at Bajaao music store mumbai
We're back again for our Studio showcase 2023 with a whole lot of new exciting gear. From audio interfaces, and mics to studio monitors and much more for you guys to experience and update your studio.
DON'T MISS IT!
For Registrations please contact:
+919152043310
Time: 3 pm - 5 pm (Studio Gear Showcase)
Date: 19 March - 2023
Address: Bajaao Music Store, Hi-Tech Plaza, Mahakali Caves Rd, Shanti Nagar, Andheri (E), Mumbai