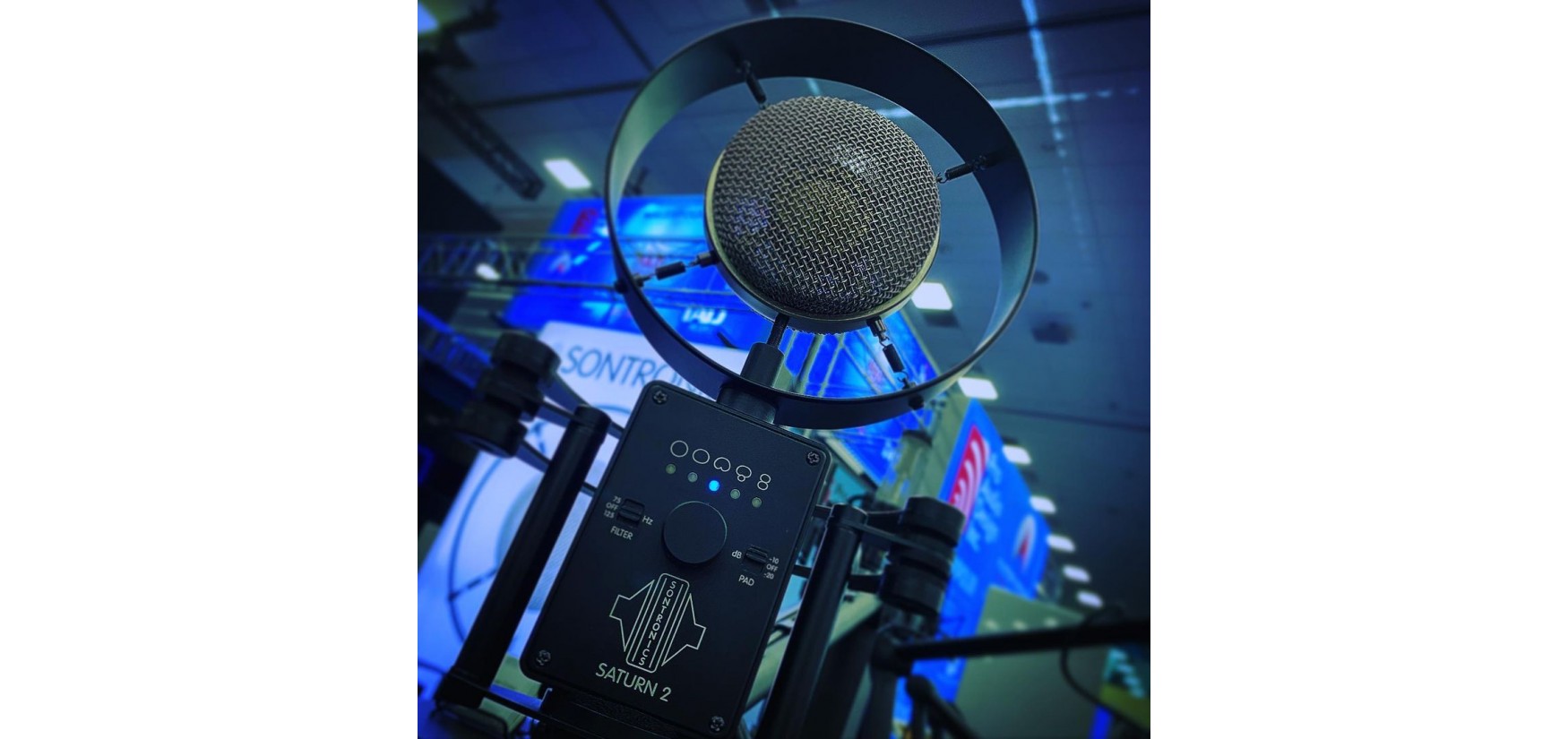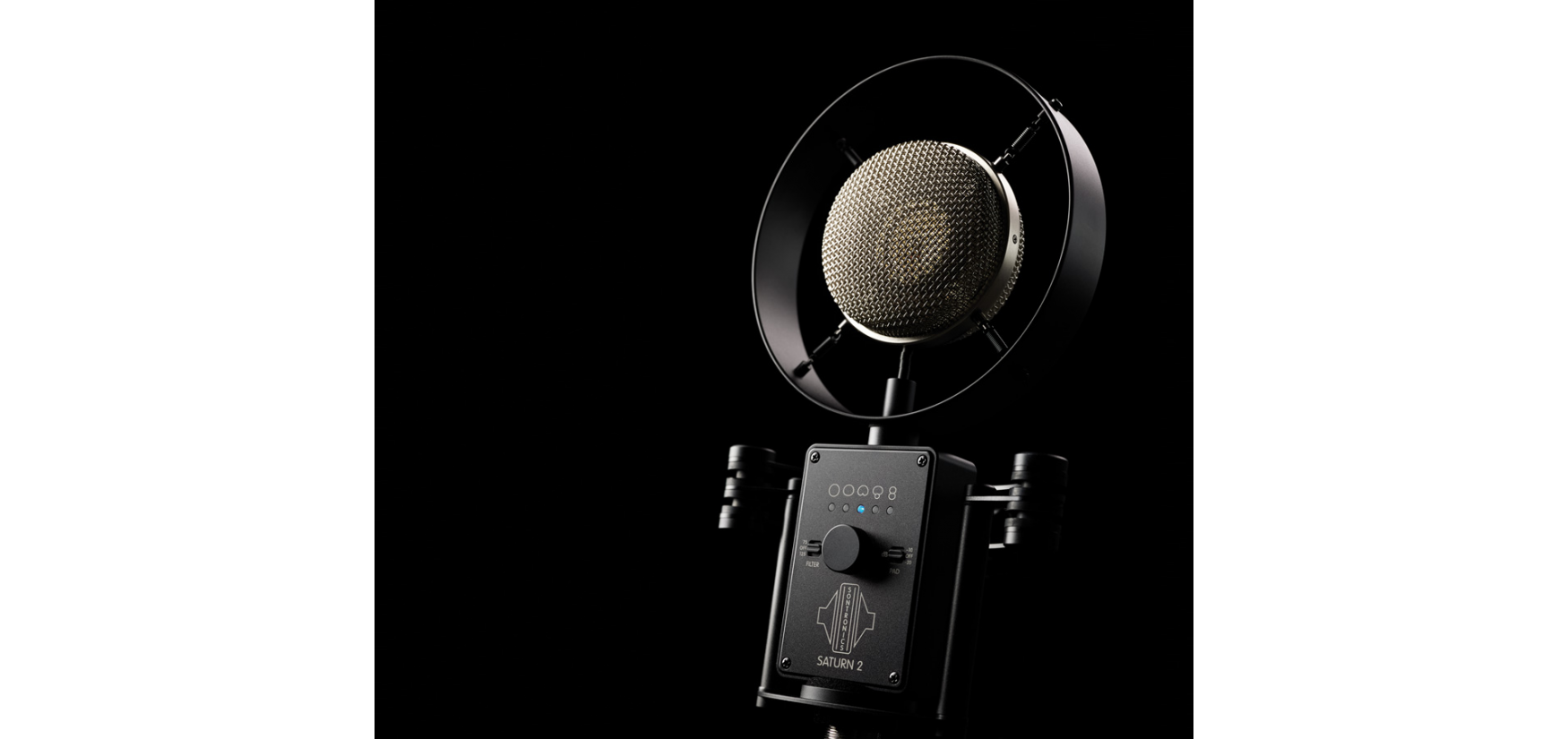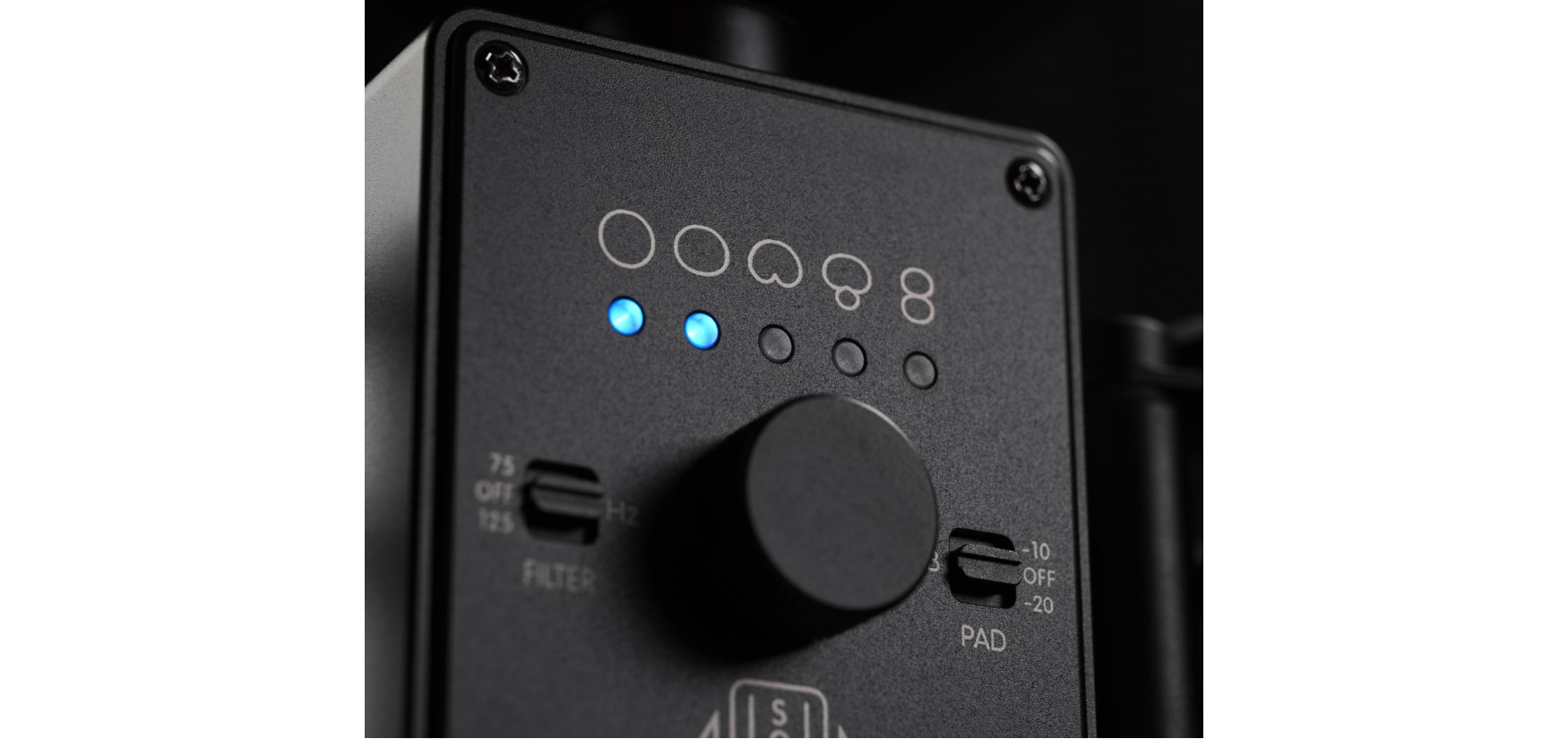 SONTRONICS UNVEILS NEW SATURN 2
NEW PRODUCT: SONTRONICS UNVEILS NEW SATURN 2 Announced at this week's NAMM Show in Anaheim, California, is the stunning new SATURN 2 microphone from British microphone brand Sontronics. SATURN 2 is the second generation of the original awardwinning and best-selling Saturn that went out of production in 2015. The all-new SATURN 2 is a triumph of British design and engineering.
The original proprietary circuit design has been further improved through the use of the finest electronic components with super-low tolerances, resulting in a pristine and accurate response. The body, switchgear, shockmount and the iconic ring are all precision engineered and hard-anodised to military spec, to ensure a stunning, durable finish.
One of SATURN 2's key improvements is its expanded pickup functionality, featuring nine polar patterns in total: the five indicated on the front panel – omni, subcardioid, cardioid, hypercardioid and figure-of-eight – plus four intermediate positions. The patterns, selected using the new digitally controlled encoder, are indicated by a blue LED or a pair of LEDs if you've chosen the intermediate pattern.
The front panel also features switches for the two-stage filter (75Hz, 125Hz) and pad (-10dB, -20dB). With its high-sensitivity, exceptionally low self-noise and the Sontronics' legendary super-smooth top end, SATURN 2 is designed to be THE precision workhorse for any recording environment. Whether it's vocals, speech, piano, acoustic instruments, ensemble or simply room ambience,
SATURN 2 delivers mix-ready results, with absolutely no need to touch EQ. Designed, developed and hand-built in the UK and covered by our unique Lifetime Warranty, the new SATURN 2 sounds as incredible as it looks. It will totally blow you away