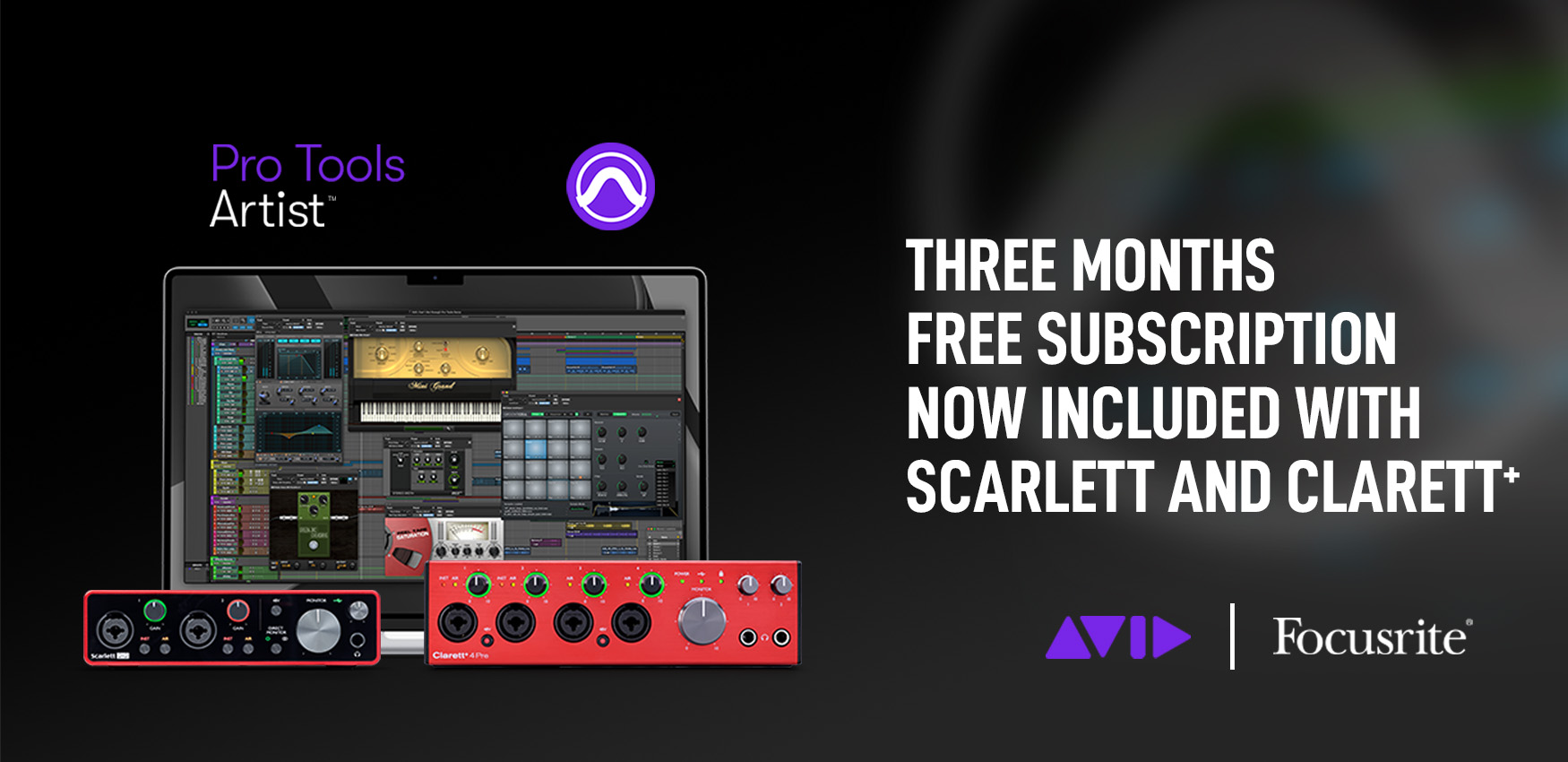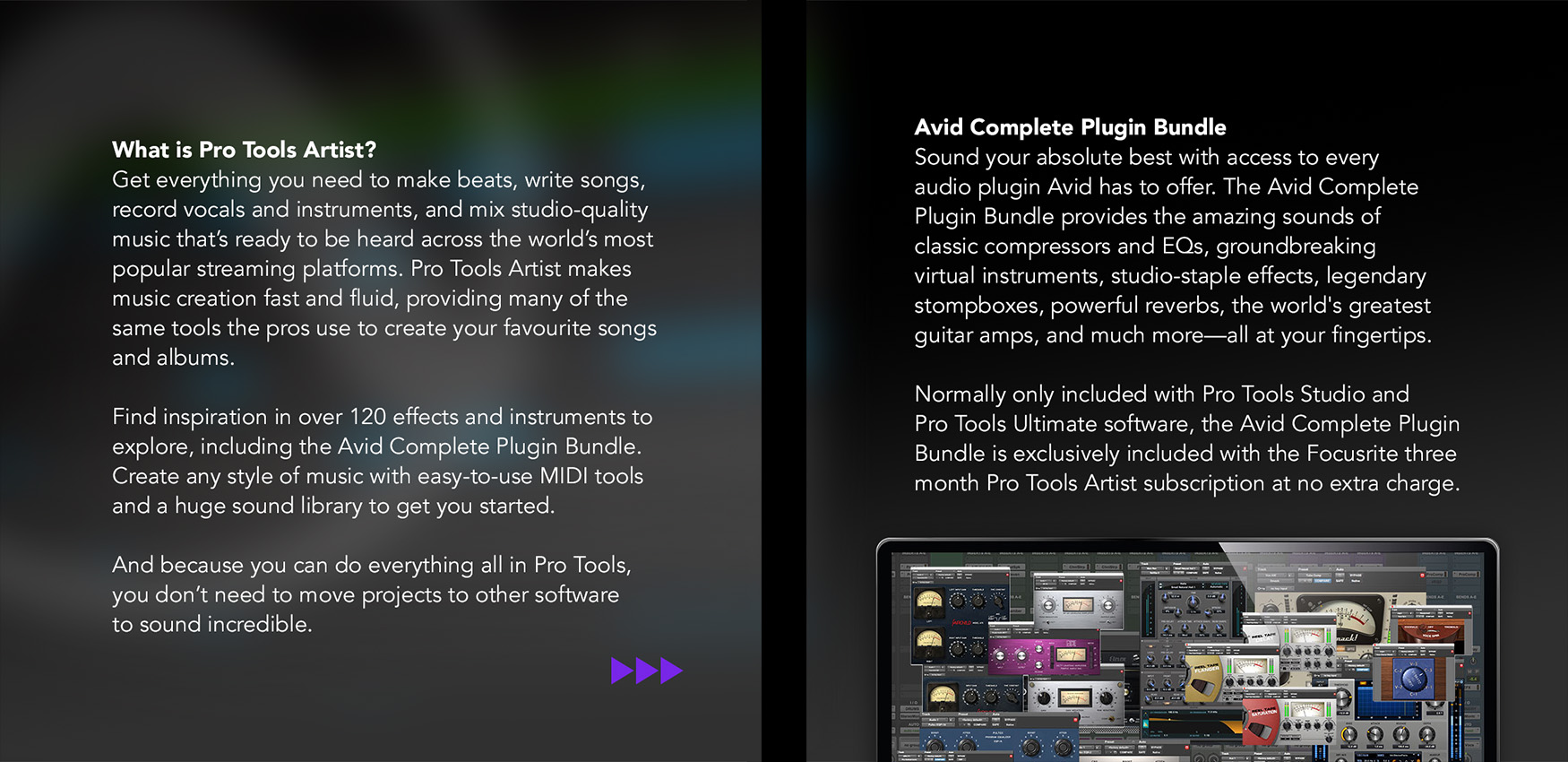 Protools Artist subscription
We're excited to announce a new partnership With our long-term friends, Avid, offering new and existing Scarlett 3rd Gen and Clarett+ product owners a three-month subscription to Pro Tools Artist and the Avid Complete Plugin Bundle. Secondly, Landr joins us to enhance our Hitmaker Expansion.

The partnership between Focusrite and Avid pairs the industry standard DAW with our interfaces to create the best recording solution for customers over the holiday period, giving them the perfect opportunity to invest in high-quality music making tools.

To add more value for music makers coming to Focusrite for their recording needs, the Avid Complete Plugin Bundle has everything any artist, musician, or producer will ever need to record studio-quality tracks, make beats, and mix like a pro in a seamless and professional DAW.

At the end of the three-month subscription, users can purchase an annual subscription with 25% off Pro Tools Artist or an annual subscription with 33% off Pro Tools Studio. Both plans include the Complete Plugin Bundle, which contains over 75 plugins covering a wide array of effects. Resellers can promote this unique new offer to showcase how much value you can get when purchasing Focusrite interfaces.