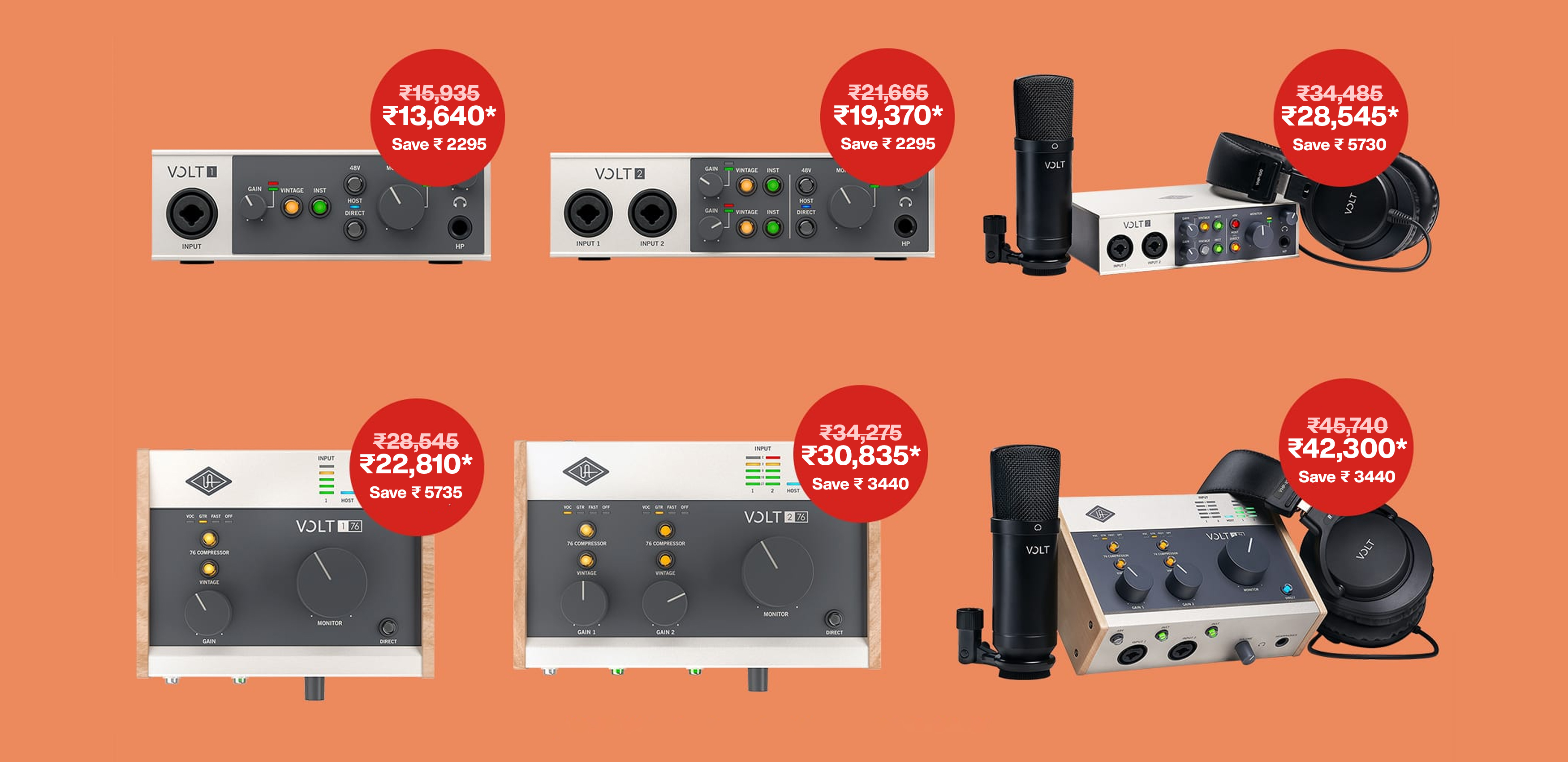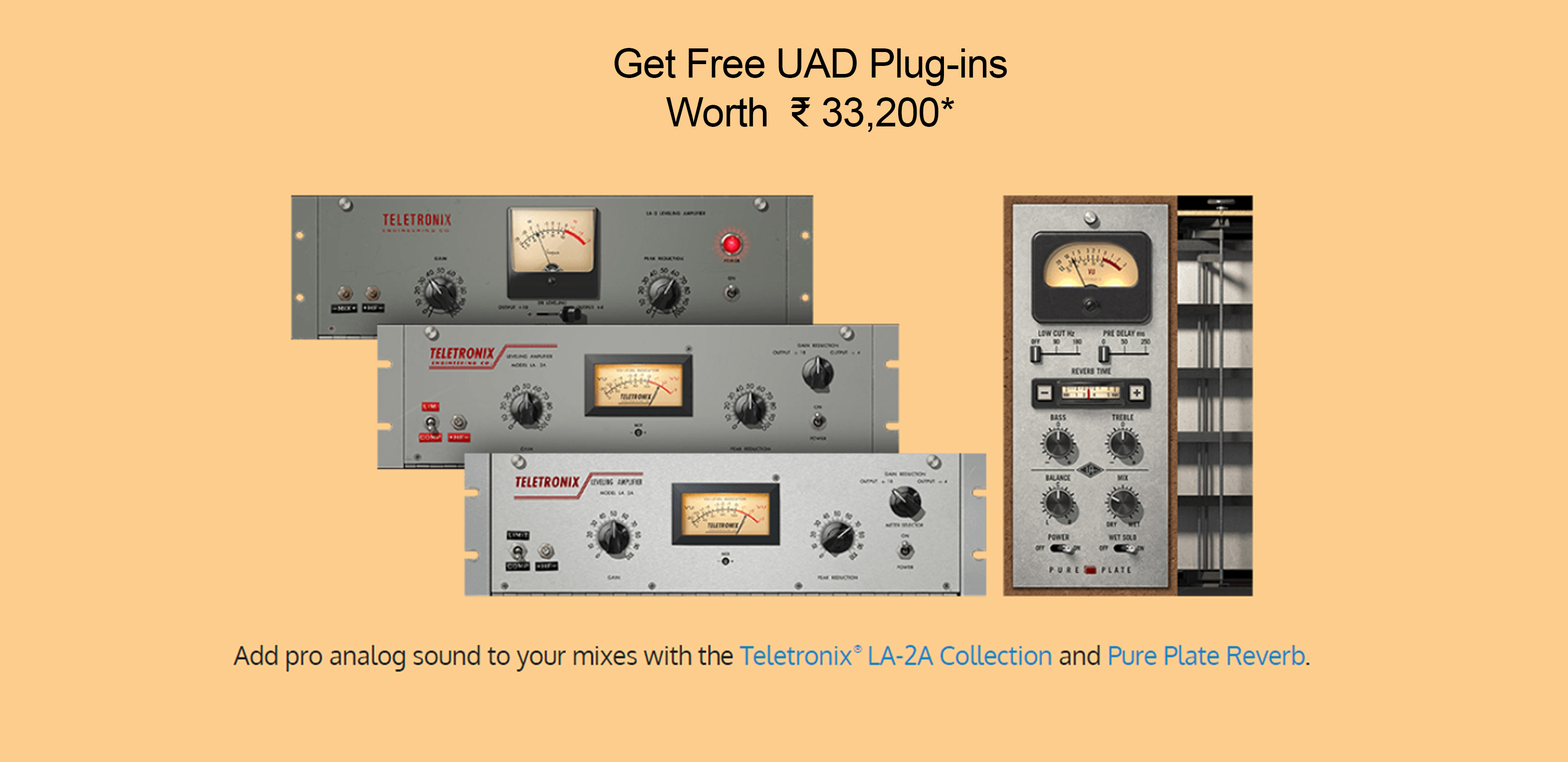 END-OF-YEAR VOLT PROMOTION
Get Instant Savings on Select Volt USB Interfaces and Over Rs 33,200* in UAD Plug‑Ins Free!
Now is the best time to upgrade your home studio with legendary sound from Universal Audio.

For a limited time, we're offering instant savings on select Volt USB audio interfaces and Studio Packs, plus up to Rs 33,200* in UAD plug-ins from Teletronix® and Universal Audio free!

Ends December 31st, 2022

https://www.uaudio.com/volt-uad-plugins-promo

Ways to Use your Plug‑Ins
The plug-ins included in this promotion run natively as UADx plug-ins, or as UAD plug-ins with an Apollo audio interface or UAD-2 DSP Accelerator.
How to Redeem your Plug-Ins
No coupons or redemption codes are necessary. You will receive your free UADx plug-ins when registering your Volt audio interface in the UA Connect application.

An Apollo audio interface or UAD-2 hardware is required to download and install the UAD versions of your plug-ins.