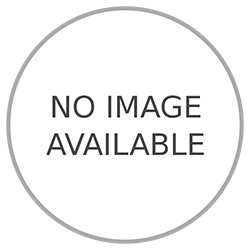 G&L SB-2 - Black Satin
Product Code:
Availability:
G&L SB-2 - Black Satin
In Stock
₹67,464
Call 044-2819 3607 for availability
CONSTRUCTION: bolt-on

SCALE: 34'

PICKUPS: Leo Fender†-designed G&L MFD™ split-coil (neck) and single coil (bridge) made in Fullerton, California

BODY WOOD: Mahogany

NECK WOOD: Hard-Rock Maple with Maple or Brazilian Cherry fingerboard

NECK WIDTH AT NUT: 1 1/2'

NECK RADIUS: 12'

NECK PROFILE: medium C

FRETS: 21 medium jumbo, nickel

TUNING KEYS: Traditional open-back

BRIDGE: Leo Fender-designed G&L Saddle-Lock™

ELECTRONICS: dual-volume
When Leo Fender† launched the G&L SB-2™ bass in 1982, he packed his latest innovations in pickup and bridge design into a straightforward, hard-working bass. If you prefer a less-is-more aesthetic but hunger for something meatier, the SB-2 is just the ticket.
The SB-2 starts with a familiar shape, though subtle modifications to its sculpting make it more sleek and balanced. Strap it on and it immediately feels at home, yet somehow more comfortable than you expected. The slim, C-shaped neck falls immediately to hand, checking in with a modern 12″ radius and its 22 medium-jumbo nickel frets ready to deliver silky playability.
Once the SB-2 has nestled into your comfort zone, it's time to experience just how far Leo evolved the classic duo of split-coil and single coil pickups. You see, these Magnetic Field Design™ interpretations were created by Leo to give you more gusto without losing detail and finesse. A simple dual-volume control setup allows you to strike any balance between the two, even backing off both volumes to dial in a more vintage flavor. What's more, the SB-2 features an innovative Leo Fender-designed Saddle-Lock™ bridge to transfer string energy right into the body end-grain for an incredibly resonant instrument.
The Tribute® Series SB-2 brings the magic of Leo's own reinterpretation of the P/J configuration, all at a price attainable for every working musician. Once you play a G&L Tribute Series, you'll never look back.
Available in:
• Black Frost over Mahogany, 3-ply Black pickguard, clear satin neck finish, Brazilian Cherry fingerboard
• Sonic Blue over Mahogany, 3-ply White pickguard, clear satin neck finish, Maple fingerboard
The G&L name, stylized G&L logo, distinctive "hook" headstock design, Tribute, L-2000, Saddle-Lock, Magnetic Field Design and MFD are registered trademarks or trademarks of G&L Musical Instruments / BBE Sound, Inc.
"