ASI Audio Complete 3DME System
Product Code:
Availability:
ASI Audio Complete 3DME System
In Stock
₹64,970
Call 044-2819 3607 for availability
Frequency Response
20 Hz – 20 kHz

Microphone Input Overload
135 dB-SPL

Maximum Output, 500 Hz
122 dB-SPL

Microphone Equivalent Input Noise
27 dBA-SPL

Monitor Equivalent Input Noise
-104 dBV(A) (EQ disengaged), -101 dBV(A) (EQ engaged)

Output Noise
20 dBA-SPL (EQ disengaged), 23 dBA-SPL (EQ engaged)

Acoustic Insertion gain
Off, -24 dB to +12 dB in 16 steps

Monitor Sensitivity, 500 Hz
102 dB-SPL for -20 dBV (100 mVrms) input

Monitor Input Impedance
10 kOhm

Limiter Type
Adaptive attack, average responding, frequency selective

Limiter Threshold
84 dBA to 105 dBA in 8 steps and Off

Maximum Limiter Gain Reduction
20 dB

Multiband EQ
+/-12 dB at 60, 140, 330, 770, 1800, 4300, 10000 Hz

Latency
0 (EQ disengaged), 350 µsec (EQ engaged)

Operating Time (from full charge)
>7 hours

Charge Time (fully depleted battery)
~4 hours

Battery State-of-Charge Indication
Four LEDs, with flashing low battery warning


Hear incredible.
With the ASI Audio 3DME, you can enhance, control, and fine tune true 3D ambient audio into a personal monitor mix in any live environment.

Enhances sound
Embedded binaural mics capture full frequency and dynamic natural ambience with accurate 3D directionality. Full-range drivers give reference-quality sound without crossover distortion.

Enhances hearing health
Rapid sound limiting keeps your 3DMEs at healthy sound levels and three sizes of zero-fatigue eartips ensure a tight seal to reduce harmful stage loudness.

Enhances control
The ASI Audio app lets you create custom settings for each ear, with EQ and the levels of room ambience for an individualized monitor mix. Fine tune your mix during rehearsal or soundcheck, then go play!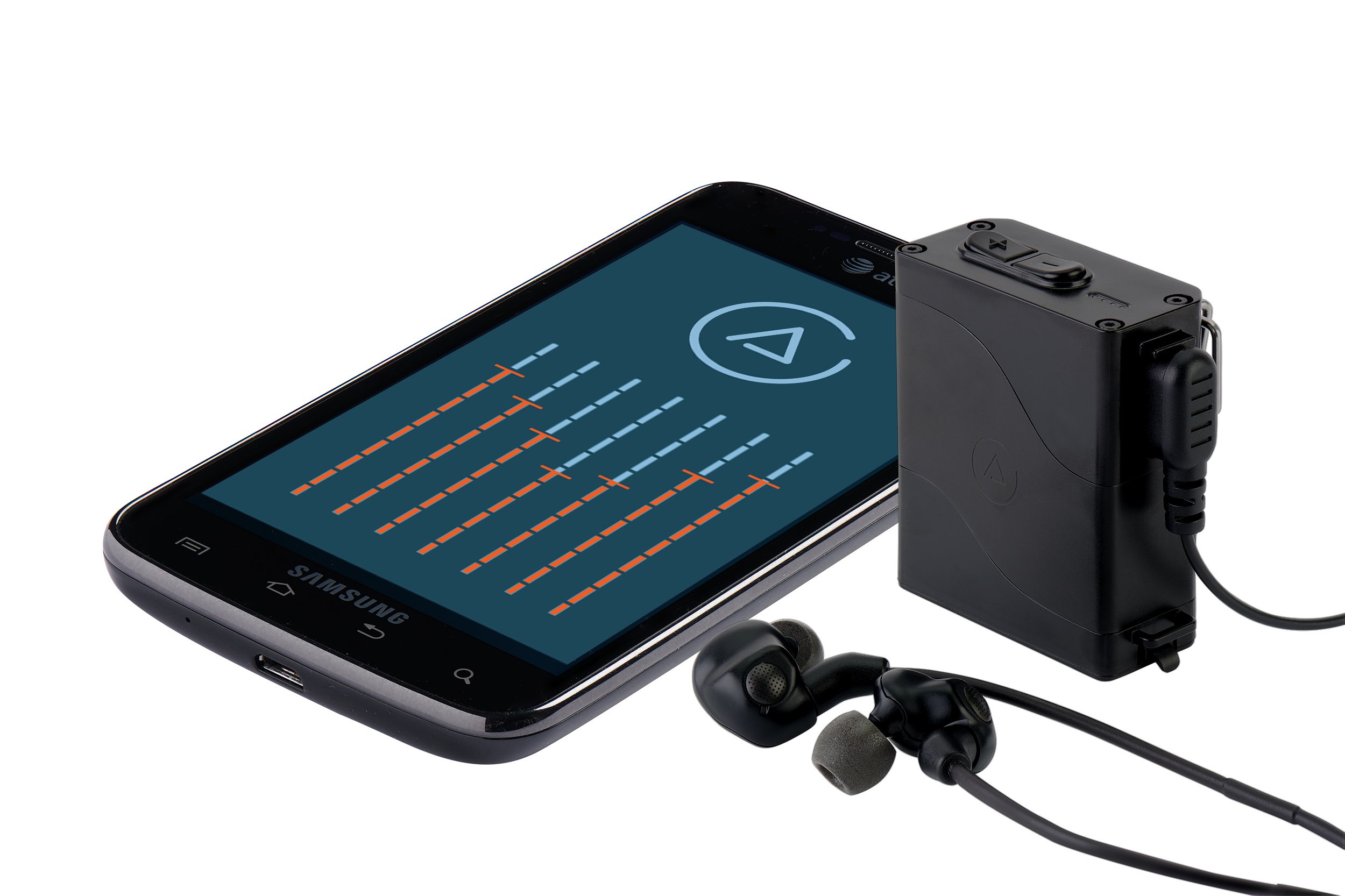 Embedded binaural mics, a bodypack, the app, and an audiologist's magic.
3D active-ambient technology was conceived by renowned audiologist Dr. Michael Santucci of Sensaphonics for its legendary 3D AARO IEMs, used by touring pros around the world. The magic comes from tiny embedded binaural mics that bring room ambience to your monitor mix as a discrete signal while enhancing sound quality and protecting from excessive sound levels. Now this same technology is available in the new 3DME system controlled by the ASI Audio app.

Plays well with others.
The 3DME is particularly effective in acoustic and orchestral performance environments as well as amplified setups. The ASI Audio app lets you personally tune the amount of audio enhancement, levels, ambience, and equalization. Set it during rehearsal to the sound of the hall, then leave your phone or tablet behind.


What's in the box:

Active-Ambient™ Technology-enabled IEMs
Bodypack
(
Wired to IEMs to combine monitor mix with ambient sound)